Who is online?
In total there is
1
user online :: 0 Registered, 0 Hidden and 1 Guest
None
Most users ever online was
139
on 5/15/2019, 10:05 am
Chatbox
Welcome we also have Discord!!!

Mockingjay set there on the couch while everyone else was off having fun. She turned on the tv flipping threw the channels finding nothing on. She threw the remote onto the coffee table. She stood up wondering what she could do. She than come up with something and headed to the training room after making a stop by her room and grabbed her bow and arrows. She threw them onto her back and walked up to the computer. She started to by pulling up the keyboard and typed in who she was and than what level she wanted the program to be. She than stopped to think what kind of program she wanted. Than it came to her the scene would be Star City. Since Green Arrow showed her how to work in that town. She than picked the villain which was hard for her to pick she wasn't sure who to pick. Than it came to him Malcolm Merlin he was a archer. She thought she can beat him easy and get a good workout. She pushed the button and step back as the program was being made. She got into her fighting stance and was ready for anything. Soon a version of Malcolm Merlin appeared in front of her. She pulled out her bow and a arrow and started to aim and shot at him. She than did a back flip to doge a arrow Malcolm shot at her. She than slid to a wall and pulled out another arrow aiming it at him.
@Batman
_________________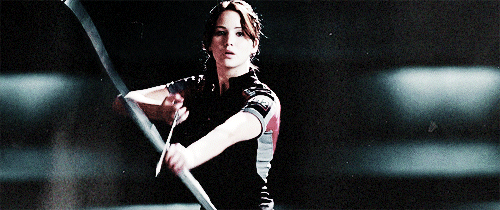 Posts

: 2


Join date

: 2019-04-07



Batman had travelled to Rhode Island to see his adopted daughter Blair whom be had raised alone and cared for her. He had a little something he wanted to give her too. Upon arriving he knew where Blair was staying and he headed for the house and seeing no one there when he heard noises coming from the training room. Batman went to the training room door and he pushed it open to see his daughter practicing with her bow and arrow and what looked like a target she had created herself.

Batman stood by in a corner and watched her skills and he could see her skills had indeed grown and she was becoming very talented. Blair had set herself a strong levelled opponent which Batman was pleased about as he knew there were many dangerous villains out there and she would need to be accurate and skilled to fight them. Batman saw Blair move to another wall and her target moved as well and now she fired at him again this time during her arrow with the target moving out of the way and the arrow headed towards Batman but he acted quickly and caught it and came into Blair's view. "Blair that is impressive moves you are showing there and your skill with a bow grows stronger." Batman said to her as he came towards her. "I hope you are doing okay here in Rhode Island. I came here Blair because you are indeed my daughter and wanted to give you something and to teach you and tell you about something or some people you may encounter as a member of the Young League" He said to her handed back her arrow as she defeated the creation. "I see your computer skills are amazing too Blair you always did have talent for that" He said to her as he moved to a spot in the centre of the room.



Posts

: 7


Join date

: 2019-04-06


Location

: Gotham City




---
Permissions in this forum:
You
cannot
reply to topics in this forum